Crowdmade's
Match a Mask
Charity Campaign
Crowdmade's Match-a-Mask Charity Campaign is now officially over, and we are proud to announce that we have donated 6,500 masks using the Mask-Match.com program, and all of this is thanks to the incredible effort of the creators who participated in the campaign.
Thank you, and stay safe!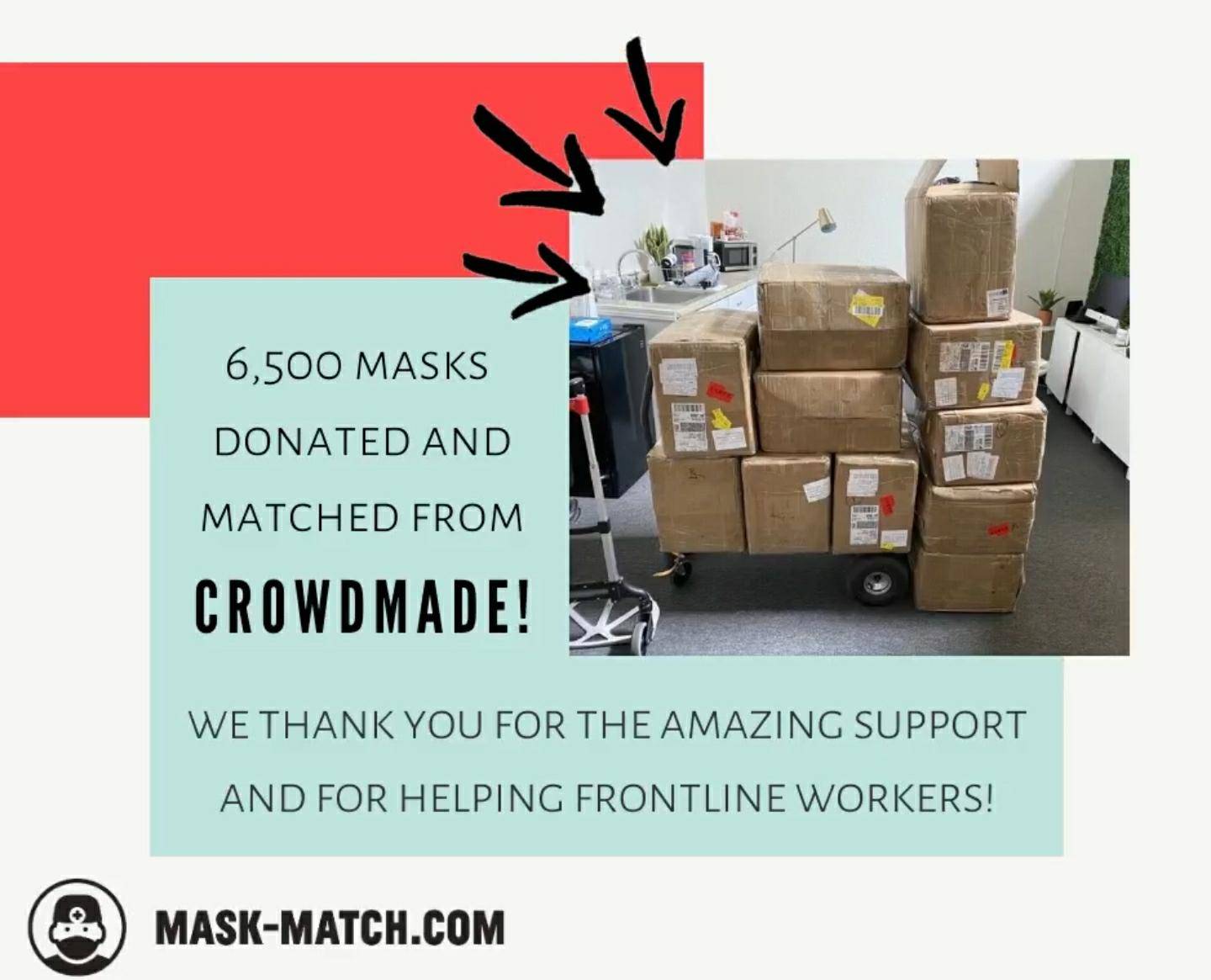 In regards to the COVID-19 pandemic that is currently affecting the entire world, Crowdmade is dedicated to helping the community stand and strive. This is why from April 15th until May 15th we are running a Charity Program to donate masks to essential workers.  
Creators from around the world are joining in to design custom, reusable masks to sell to fans who want to support this campaign. For every mask purchased on our site, we will donate a reusable mask, completely free of charge to an essential worker. Proceeds will be used toward the manufacturing and delivery of the charity masks.  
Crowdmade will be using Mask-Match.com to donate one mask for every mask purchased on our site. Mask-Match.com helps match essential workers across the country to provide them with masks and keep them safe while they work to support our communities. Learn more about their program here.
You don't have to purchase a mask in order to participate. If you have masks you want to donate simply go to mask-match.com to sign up and support the cause.  
Thank you so much for all of your support in these difficult times.
-The whole team at Crowdmade